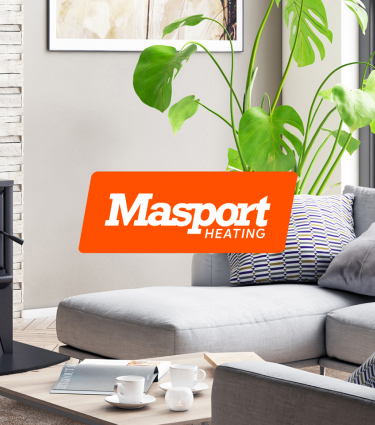 Masport Fires
Masport Heating takes great pride in their knowledge of wood fires and solid fuel heating. Invite warmth into your home and shop brands and products you can trust. Enjoy solid workmanship and build quality at an affordable price.

New Zealand manufacturer Masport Heating leads the way in innovation, performance and development in the home heating business. Masport fireplaces have the power to bring people together.
Matakana 1200 Inbuilt Outdoor Wood Fire & Cooking Centre
Our Matakana 1200 Outdoor wood fires draw inspiration from one of NZ's most popular destinations. The picturesque region of Matakana is famous for a popular farmer's market, boutique food and spectacular vineyards - a foodie's haven. The outdoor cooking centre of this fire showcases an impressive 1.2m width. Our Matakana wood fires offer the unique warmth and comfort of an open fire - plus, you can feed friends and family using the cast iron hot plate and grill. Bake up to three 300mm pizzas in the extra-large oven.
Rakaia - ULEB Freestanding Wood Fire
A tribute to Canterbury's largest river, Rakaia Wood Fires are our larger freestanding Ultra Low Emission Burner (ULEB). This was the first NZ-made ULEB featuring catalytic combustor technology. The design element helps to remove exhaust pollution, ensuring cleaner air for your family. The Rakaia represents a new direction in the performance and longevity of wood burners.
Waimakariri ULEB Freestanding Wood Fire
The Waimakariri River that flows through the heart of Canterbury inspires the sleek product design. The Waimakariri ULEB is the next step in Masport Heating's quest to preserve New Zealand's natural beauty. Utilising unique catalytic combustor technology, the Waimakariri is our smaller freestanding ULEB. This model provides a clean, extended burn and meets today's heating requirements for families in small to medium homes.
Talk to us about The Masport Range today
Want to visit or get more information about quality fires for your house? Our friendly team is on hand to discuss products and support to maximise your Masport fireplace experience this winter.