Ignite the possibilities with wood, gas and electric fireplaces
2 min read
It's no secret that at Ignite Fireplace Studios we love the comfort, warmth and ambience created by a real fireplace.
That's why we've made it our priority to bring you everything a fireplace should offer, in many options with our wide range of innovative brands. With wood, gas and electric fireplaces you have endless opportunities, considering design and heating efficiency. And the best thing is, we have something for every single space. We know sometimes too much choice makes the decision harder, so let's take a deep dive into the benefits of each. Better equip yourself and your home with the best heating atmosphere we have to offer!
If you can't get over the romantic idea of sitting by a real wood fire, then you're not alone and at Ignite we've got plenty of homey woodfire options to keep you cosy. Wood has been heating homes for centuries. It's safe, simple and as a renewable resource, your wood fire helps to reduce your carbon footprint and energy costs, so you can get warm and feel good about it too. Plus there is nothing like the gentle crackle of a real wood fire on a cold winter's night! Browse through our stunning and innovative range, created by the finest names in fireplaces and designed with the extremes of the Australian climate in mind, and feel the warmth inside and out.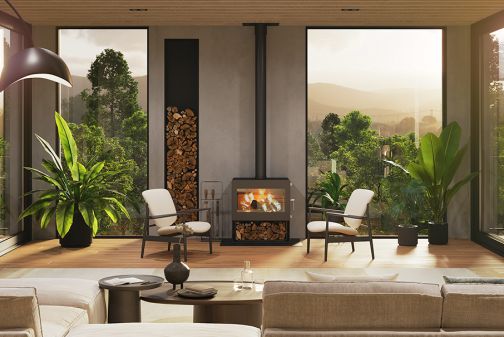 Blaze B700
If elegant efficiency is more your style, but you still want the ambience from natural flames, then turn your gaze to our luxury gas fireplaces. With high-performance heating and energy ratings of up to five stars, they can fill your living space with instant warmth. Our range comes with power-balanced flue options so they can be installed in any part of the home, for that warming atmosphere, any time, anywhere. As a main heat source, and for stunning ambience, we have a gas fireplace to suit every need and space.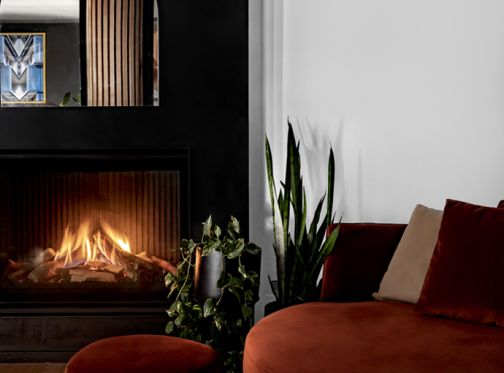 Vektor 1100
At Ignite we understand that burning wood and heating with gas isn't for everyone. Our range of electric fireplaces are here to create the aura of a real fire in your living space without the fuss of burning wood or gas. Electric fireplaces are an easier, safer, yet still visually stunning alternative to other fireplaces. They don't require a flue, so they can be installed anywhere in your home, and with modern flame effects they add the ultimate warming experience as a unique focal point to any room. Coming in a range of sizes and designs and with remote-control capability, you can adjust your heating output to suit the needs of any season. Our electric fires are here for you to have a state-of-the-art fireplace simply at the touch of a button.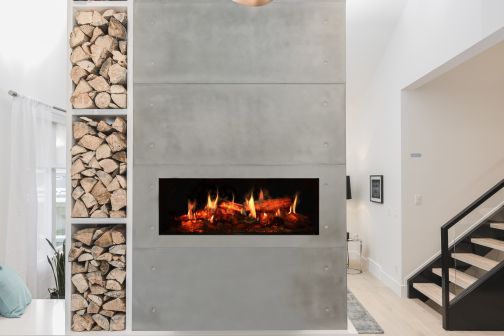 Opti-V
So ignite your imagination with our stunning range of fireplaces and get the atmosphere you've been looking for. Talk to our experts today to learn more!